Quaker Windows and Doors Joins 2019 Inc. 5000 List of Fastest Growing Private Companies​
Inc. Magazine
announced that Quaker Window Products has been named to the
2019 Inc. 5000 list
of Fastest Growing privately held companies in America. Quaker has experienced sixty percent growth over the past three years focusing on a strategic growth plan that centers on developing new and innovative window and door products, expanded manufacturing capacity through new facilities and automation to meet growing demand and continuing efforts to open up new residential and commercial markets throughout the U.S.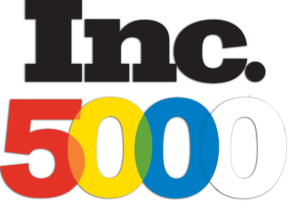 "It is an honor to be recognized to this prestigious list of fastest growing companies, especially as we celebrate our 70th anniversary in business," says CEO Kevin Blansett, "Quaker was the only Top 100 Window company to be named to the list and I feel that this is a real testament to our people and their commitment to excellence in the manufacturing of our products and service to our valued customers," added Blansett.
Not only was Quaker recognized as a growth leader in the window and door industry by Inc. but was also in the Top 5 for revenues generated by a manufacturer on the list, as well as the second oldest company to be named to the 2019 Inc. 5000 list.
Companies on the Inc. 5000 list are the nation's most successful privately held companies and are ranked according to percentage revenue growth from 2015 to 2018. Companies must be US based, privately held, for profit and independent to qualify.
According to Inc, "…Today, the list is a distinguished editorial award, a celebration of innovation, a network of entrepreneurial leaders…"
Quaker is a family owned business originally founded by the Knoll family in 1949.
Headquartered in Freeburg, Missouri, Quaker is a leading national manufacturer of Aluminum, Wood and Vinyl Windows and Doors for the Architectural, Commercial and Residential New Construction, Replacement, Historic, Blast and Impact Resistant markets. The Quaker window and door product portfolio includes –– Single Hung, Double Hung, Sliding, Awning, Hopper, Casement, Fixed, Impact, Geometric Shapes, Specialty, Bays/ Bows, French Doors, Sliding Doors, Folding Doors and Entry Doors.
The complete line of Quaker custom designed products, options and accessories are designed to satisfy projects in a variety of market segment including–– Single Family, Multi-Family, Education, Hotel/Motel, Office, Healthcare, Government, and Assisted Living.
Quaker is an active member of both WDMA, FGIA (formerly AAMA) and an EnergyStar Partner. Quaker also works closely with Architects, State and National Park Services concerning Historic Renovation Design and Tax credit opportunities, in order to ensure that their extensive Historic product offering meets and exceeds standards and guidelines set for Historic projects throughout the country.
Quaker has continually set a very high standard of Quality for all of their products. That dedication to providing the best products in the industry has resulted in continuous Product and System Design Innovations, Green Enrichment Initiatives and a Mission of Continuous Innovation, Improvement, Integrity and Total Customer Satisfaction.
For more information, email Quaker at [email protected], visit our website at www.QuakerWindows.com, or our commercial window division at www.QuakerCommercialWindows.com. You can also contact Quaker at (800) 347-0438.